Puncture / Thorn Resistant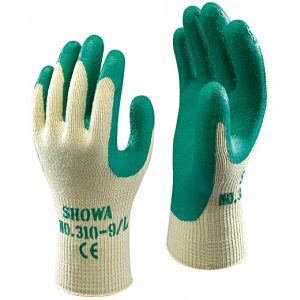 The Showa Grip Master 310 is our all-purpose general-use glove; exceptional grip, comfort and protection.  An excellent all-rounder suitable for potting through to landscaping and everything in-between.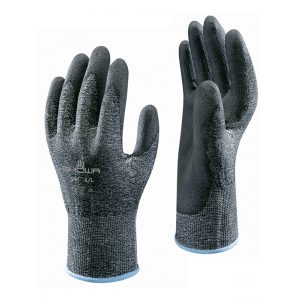 Cut level 3, protects from oils and abrasion whilst remaining elastic and breathable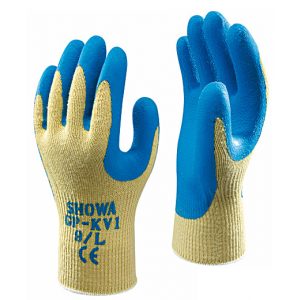 The Showa GP-KV1 Kevlar Grip, with cut level 4 protection and latex coating to give exceptional grip.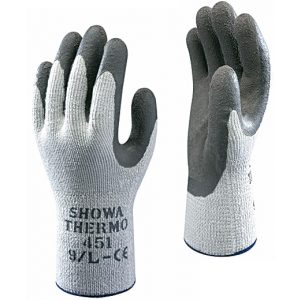 The Showa Thermo Grip 451 is ideal for outdoor work. Designed specifically to be used in cold conditions, this all purpose general use glove has a fleece liner to keep your hands warm during those autumn and winter months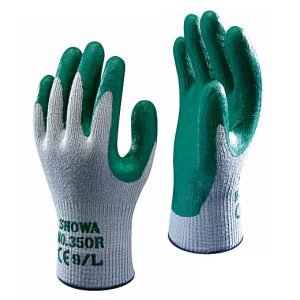 Another firm favourite with customers, the Showa Thorn Master 350R is a must when working near thorns or if extra protection is required. Utilising the durability of the nitrile coated palm and thick polycotton liner, the Thornmaster offers unrivalled protection from abrasions and cuts