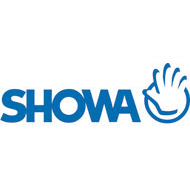 Showa are experts in hand protection and use their 50 years of experience in designing and manufacturing safety gloves to offer an extensive range of high quality gloves specially designed for a range of hazards, such as cut resistance, oil repellent, heat resistant and thermal.
Incredibly, every single glove that is produced by Showa is inspected before shipping to ensure the gloves meet Showa's extremely high standards.
Here at Gardener Gear we are delighted to offer these gloves to our customers and we firmly believe there is no better alternative in hand protection available.
Showa is always striving to improve their products and bring innovation to hand protection to give you the very best protection while maintaining extremely high levels of grip, dexterity and comfort.
Showa Gardening Gloves